About B.I.T.S


B.I.T.S. .....British & International Tyre Supplies is the only leading independent tyre wholesaler providing fully comprehensive service throughout the whole of the U.K. and the Republic of Ireland. The wholesale operation is the protégé of the parent company County Tyre Group which celebrated its 75th anniversary in 2012.

B.I.T.S. successful policy of providing customers with the right products, at the right price, right on time, has seen the company rapidly expand with Treadwell servicing Eire, while Europa Tyres is recognized as one of the U.K.'s leading distributors of agricultural tyres.
As agents for all major brands, and virtually all other brand passenger and agricultural tyres, B.I.T.S. at all times carry national stocks in excess of £6 million from which the largest earthmover down to the smallest implement tyre can be drawn and delivered within 24 hours, or even sooner to local customers.
Our quality of service, coupled with a keen price structure and a continuous programme of improvement and expansion, ensures that we keep ahead of the competition.

B.I.T.S. source tyres for all applications from all over the world, and we are constantly seeking new business opportunities overseas.
In addition, export enquiries from abroad are always welcome for tyres of all types and makes.

B.I.T.S. ...EXTREMELY WELL CONNECTED!

For information about B.I.T.S. in these languages click on relevant flag:-

English

Francais

Deutsch

Italian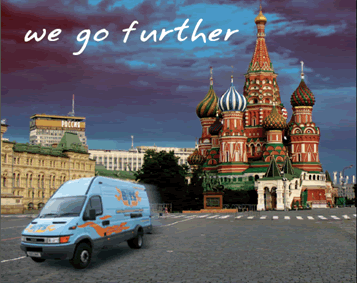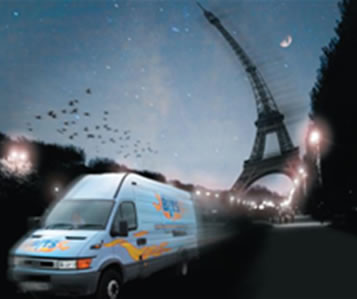 OK the picture is fake, but we are being honest when we say we go further here in the UK. Which means we are able to give you the best choice, the best prices and the best customer service. Wherever and whenever. That means daily deliveries throughout the UK and the widest choice of products. Give us a call and see just how far we'll go for you.